OUR FIRM

ELAN MENDELSOHN
BACKGROUND
I am a first generation Canadian born to immigrants from Mexico City. Since a young age my passion has been to help others and always thought I was destined to be a psychologist. During my psychology undergraduate studies, I realized that acute life problems can be a major trigger of long-lasting symptoms, so I decided to focus on solving people's immediate problems instead. My zeal for learning, analyzing, planning, and communicating effectively led me to turn my attention to law. 
Prior to commencing law school, I spent 4 years as a summer student at Carranza LLP. I then started my legal career with them serving victims of motor vehicle accidents, slip and falls, long term disability claims and other denied insurance claimants. In 2017 I changed my focus to family law with a mandate to assist parties with quick, cost-effective, and amicable resolutions to their family problems.
Using a holistic approach, I aim to empower you to see the big picture and strategically plan for a favourable outcome. As a member of Collaborative Practice Toronto, I try my best to help you resolve matters out of court, but if negotiation is not viable, I will navigate through the court process and fiercely advocate for you.
Recognizing that some people cannot afford, or do not need, a lawyer from start to finish, I offer limited scope and unbundled representation so that you only pay for the legal services that you need. Whether it be consultations, assistance with drafting and preparing court documents, appearing in court, or providing full representation from start to finish, I will creatively and resourcefully help you overcome your family problems.  
I have experience advocating before the Superior Court of Justice, Ontario Court of Justice, Small Claims Court, Criminal Injuries Compensation Board, Financial Services Commission of Ontario, and License Appeal Tribunal. 
Given my culturally diverse background I can communicate fluently in Spanish and Hebrew. 
AT A GLANCE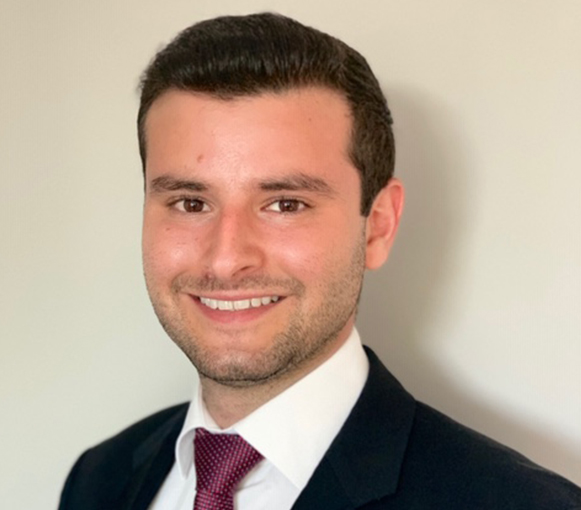 2020
- Karoly Law, Associate
- Member of Collaborative Practice Toronto
2018-2020
- Founded Stellar Law LLP and Mendelsohn Law LLP
2012-2017
- Carranza LLP
- Summer Student, Articling Student (2016), Associate (2017)
2017
- Judge Bruce J. S. MacDonald Award for oral advocacy
- Admitted to the Ontario Bar
- Member of the Law Society of Upper Canada in good standing
2013
- Bachelor of Arts (Honours), Double Major
- Psychological and Criminology
- Dean's Honours List