OUR FIRM

ALIZA KAROLY
BACKGROUND
Over twenty years ago, I graduated Osgoode Hall Law School with a dream to represent good people who found themselves in bad situations. When I first meet a prospective client I generally express to them that I had wished that we met under better circumstances.
In my long career, I have met and successfully represented the bravest individuals who are seeking compensation for physical, mental and emotional injuries and abuses. At the conclusion of my representation, I always find that I have created a life-long bond with my clients, having weathered the storm together. This shared bond rewards me with updates and notices of the good occasions and monumental achievements that my clients go on to pursue having navigated the system together. It is that shared bond and mutual trust that solidifies the relationships I build with my clients.
Litigation is an intensely personal experience. Be it court, arbitration or other tribunals, I strive to remove the stress and maintain the highest standards of integrity, confidentiality and professionalism.
I have always been drawn to insurance litigation because of its strong similarities to legal analysis and interpretation of texts that was ingrained in me growing up within the Orthodox Jewish day school system. I also have a degree in Religious Studies from York University which has given me a strong foundation to relate to clients of all beliefs and cultures.
My own life experiences and community involvement have provided me with the very unique ability to connect with the medical and rehabilitation community. I can navigate treatment options in an unparalleled way.
I look forward to meeting you under good circumstances but I am also always here to consult in not so good times.
PASSIONATE AND ACCOMPLISHED
I have been actively involved in advocating for children and adults who are dealing with pre-existing multiple learning disabilities and processing disorders or disorders that are the result of injuries that they sustained.

For many years, I was actively involved in the Arrowsmith School and was a site director of a satellite programme. My journey with Arrowsmith has been featured in many news articles as well as in the international best-selling book 'The Woman that Changed Her Brain' by Barbara Arrowsmith-Young.

I was able to apply the extensive specialized experience in neuroplasticity and cognitive rehabilitation that I gained from my ongoing work with Arrowsmith to the representation of accident victims suffering from head injuries or whose injuries led to their disorders. Being able to parse out the difference between, for example, an ADHD diagnosis or processing disorder and a head injury has made an impact on results in compensation for my clients. I can advocate at the highest standard because I have spent many years being uniquely trained to do so.


In 2011, I joined Sick Kids as a family advisor in a specialized council. In those early days, the patient and family voice was often not prioritized. Since 2011, I have been actively involved in developing and launching the Sick Kids model of Child and Family Centered Care which has now become the cultural bedrock of a world class institution. Sick Kids is now recognized as an international leader in the successful advancement of Child and Family Centered Care. In the past seven years, I have represented the patient perspective in many hospital initiatives which have led to key changes.

In 2013, I was elected Family Co-Chair of the Family Centered Care Advisory Council and helped institute the first CFCC week at Sick Kids which has since become an annual event.

In addition to the numerous committees that I have presided on within the hospital, my volunteering has branched outward as well. I am a member of the Faculty Council at the Bloomberg School of Nursing at the University of Toronto. I also sit on the steering committee of the Medical Psychiatry Alliance, an enormous initiative between several hospitals to treat patients in a holistic manner taking into account the mental impact of physical pain and disease.


In November 2017, I joined the Canadian Institute of Health Research (CIHR) and am a co-investigator on initiatives involving patient oriented medical research and am working on a curriculum for both families and researchers to engage with each other.


AT A GLANCE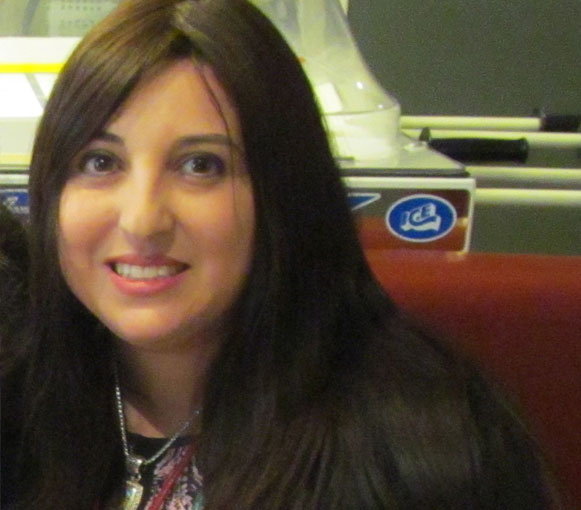 2018
- Founded Karoly Law
2000-2017
- Lawyer and Partner, Carranza LLP.
2000
- Member of the Ontario Trial Lawyers Association
- Admitted to the Ontario Bar
- Member of the Law Society of Upper Canada
in good standing
1998
- Bachelor of Laws, Osgoode Hall Law School (LL.B.)
1995
- Bachelor of Arts, Religious Studies,
York University (B.A.)
1992-1993
- Michlalah Women's College, Jerusalem, Israel