OUR FIRM

HENNA CHOI
BACKGROUND
I am a first generation Korean Canadian who has always been passionate about social justice and equality. From an early age I had a natural inclination towards critical and creative thinking, as well as reading comprehension and writing. I knew very early on that given my passions and my skills, I would become a lawyer to help people when they could not help themselves.
I obtained my Bachelor's degree in Women's Studies and Equity Studies from the University of Toronto and then immediately attended Osgoode Hall Law School. I worked at the Ontario Human Rights Legal Support Centre as part of an intensive program and gained meaningful experience in anti-discrimination law.
Throughout my educational career, I was (and remain) heavily involved in the Korean Canadian community through volunteering and serving on committees aimed towards mentoring Korean Canadian students. I served as Chair of a Student Development Committee within a charitable Korean scholarship organization while I was in law school.
I had the privilege of meeting Aliza Karoly in 2018 when she hired me as a summer student. I quickly learned from her that personal injury is about more than just insurance. A good personal injury lawyer must be genuinely empathetic towards clients and passionate about helping them recover to the best of their ability. Injuries are life changing and I know firsthand how complicated and overwhelming personal injury law can be, especially for immigrants and their families.
As a lawyer now, I utilize my educational and cultural background to provide quality and culturally competent services to our clients who also come from diverse backgrounds. Fluent in both English and Korean, I am here to help you understand and navigate this complicated and personal area of the law. I am learning from the best and look forward to meeting you!
AT A GLANCE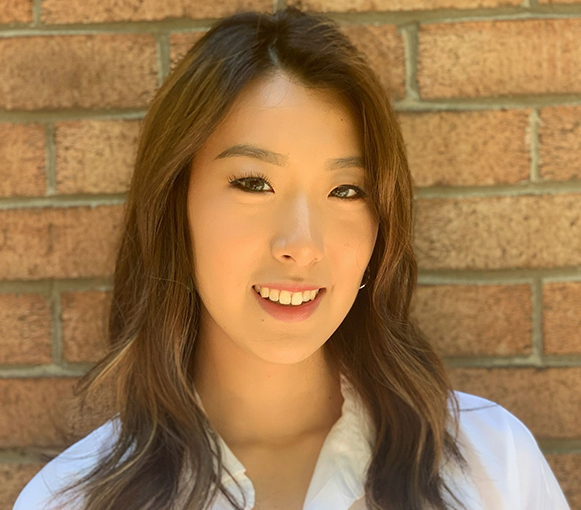 2020
- Admitted to the Ontario Bar
- Member of the Law Society of Ontario in good standing
- Karoly Law, Associate
2019
- Juris Doctor, Osgoode Hall Law School
- Karoly Law, Student-at-Law
2018
- Legal Student at the Ontario Human Rights Legal Support Centre, Anti-Discrimination Intensive Program at Osgoode Hall Law School
- Karoly Law, Summer Student
2016
- Bachelor of Arts (Honours), Double Major
- Women and Gender Studies, Equity Studies (specialization in Race and Disability Studies) from University of Toronto, St. George, with High Distinction
2012
- Webber Academy (Calgary, Alberta)